Dr Kwok Chong,
(Dentist) BDSc – (QLD), FICCDE
Education and Experience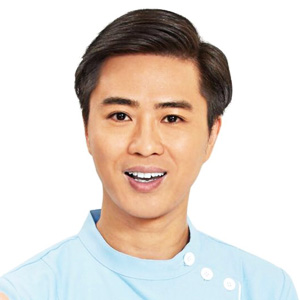 Dr Kwok Chong (Dentist) was inspired to enter the dental profession as he always had an interest in science, logic and problem-solving. In 1999, he earned a Bachelor of Dental Science from the University of Queensland.
Having practiced in private clinics in both Brisbane and Sydney for over 20 years, Dr Kwok has extensive dental experience. He also has advanced his knowledge by undergoing extensive training in several areas of dentistry. These include advanced oral surgery, implant dentistry, and endodontics.
Dr Kwok is a member of the Australian Society of Implant Dentistry, Australian Dental Association, and a fellow of the International College of Continuing Dental Education.
Providing Modern Care for the Best Results
During his early private practice years, Dr Kwok discovered his passion for general dentistry. He continues to update the standard of his practice to reflect changes and technological advancements in dentistry. He enjoys using the latest technology to achieve the best results for patients in the most efficient manner.
Enjoying Life in Sunnybank
When he's not at the practice, Dr Kwok enjoys spending time with wife and kids, eating out, and gardening.
Schedule an Appointment
Book a convenient appointment by contacting Sunnybank Plaza Dental today!
CONTACT US

Sunnybank Plaza Dental | (07) 3344 6282